Prices • Buy Now • See More Features • See The Specifications • Download a brochure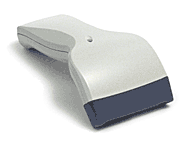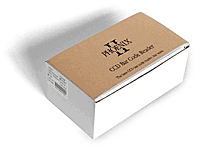 FREE Professional School Library Software When Schools Purchase Our Special School Barcode Readers

As a special service to Schools we currently provide a free copy of our
Professional School Library Software
QuickTrack Pro with all of our special school barcode readers purchased by schools.
This software has a built in cataloguing tool which uses the internet to look up the book details and automatically enter them into QuickTrack.

The online catalogue database is always up to date and is free of charge. There is no charge for updates.
This function is simple to use, simply scan the barcode on the book or enter by hand the ISBN number, then press return and the details will be catalogued automatically. This facility can also obtain catalogue information for most CD's, DVD's and some Videos.
The software also has a personalisation feature which allows you to customise the names of the databases, to show as Books and Pupils and also change the header to show your school logo instead of the default Peninsula logo.
Provided in the any of our bar code readers box you will find: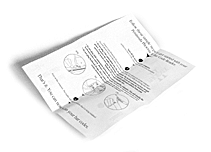 A simple three step installation sheet to get you up and running in less than five minutes!

A cable to connect your bar code reader to your computer.
When you place your order you can choose cable either USB (for Mac, PC, Linux or Terminals),
PS2 (for PC Windows or DOS) or ADB for those still using older Macintosh computers.
The three cables are pictured (above), but only the one you specify is included in the box.
The barcode reader itself.
all the decoding capability inside the unit and requires no additional software.
The barcode reader pretends it is another keyboard
and will input the read barcodes into any application that accepts text input.
Just plug in the cable and start scanning.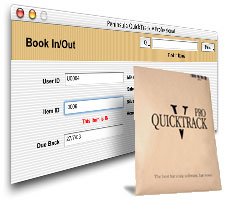 As a School you will have emailed to you your free QuickTrack Pro software.
This software allows you to

Setup a complete Library or Loan system with no additonal software or hardware
Catalogue details of CDs, DVD's, Videos and Books via the internet

This way no subscriptions are required for ISBN Book updates and the data is always up to date.
Comprehensive search capabilities

Full 'Book In' and 'Book Out', (Circulation) system included
Customisable due back dates, with exceptions for weekends etc
Track who has what, where an item is, or what is overdue instantly

Integrated Barcode label creation with industry standard software
Simply print labels to A4 sheets, no more purchasing barcode labels

Print barcoded ID Cards for Users onto A4 sheets, no more purchasing printed cards

Full reporting and printing capabilities, with many preset reports
Including Overdue Items and full catalogue and pupil registers
Export reports as CSV files for analysis elsewhere
New reports can be added easily using the integrated quick report wizard

Integrated serial numbering, or use your own numbers
Import existing data using standard CSV and Tab delimited files

Use the powerful built in database system with no setup
Or choose to use over the network with MySQL, or ODBC
Needs no other software to function
Mac (Classic and OSX) and Windows compatible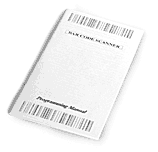 Finally there is a manual for the Barcode Reader. This manual contains advanced programming options like:
Code Identifiers • Prefixes (up to 10 characters) • Suffixes (up to 10 characters) • End Character (ie Return, Tab etc)
Data Formatting (Enables you to • reformat the code for your system) • LED and Beep Duration
Scanning Mode ie Triggered, Flash, Hands Free etc • Code Length... and much more.