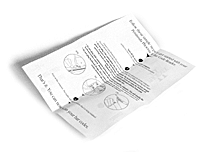 A simple three step installation sheet to get you up and running in less than five minutes!


A cable to connect your Phoenix II bar code reader to your computer.
When you place your order you can specify USB (for Mac, PC, Linux or Terminals),
PS2 (for PC Windows or DOS with USB BIOS) or ADB for those still using older Macintosh computers.
The three cables are pictured (above), but only the one you specify is included in the box.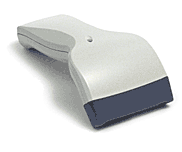 The Phoenix II CCD bar code reader itself. The best bar code reader we've ever sold,
with specifications worthy of a reader four times the price, this excellent piece of hardware contains
all the decoding capability inside the unit and requires no additional software.
Just plug in the cable and start scanning.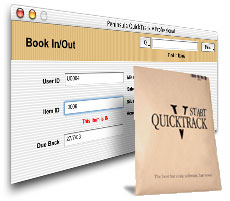 Also on the setup sheet are the enabler codes for your free QuickTrack Start software.

Although the Phoenix II can be used with any software without drivers, (the Phoenix pretends it is another keyboard),
QuickTrack Start is included for those who have no existing Barcode system.
This software allows you to make barcode labels on your standard printer,
Create a database of Items or Assets for tracking, (this could be books, CDs, anything)
Then book in and out these items to Users simply and quickly.
QuickTrack Start is a cut down, fully functional version or our Professional Tracking software and can be used in a real situation.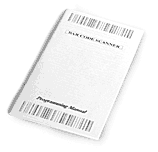 Finally the Manual. Only to be opened if you require the more advanced programming options like:
Code Identifiers • Prefixes (up to 10 characters) • Suffixes (up to 10 characters) • End Character (ie Return, Tab etc)
Data Formatting (Enables you to • reformat the code for your system) • LED and Beep Duration
Scanning Mode ie Triggered, Flash, Hands Free etc • Code Length... and much more.